Special Policies Expected to be Issued, Guidance Fund to be Set up to Support Enterprises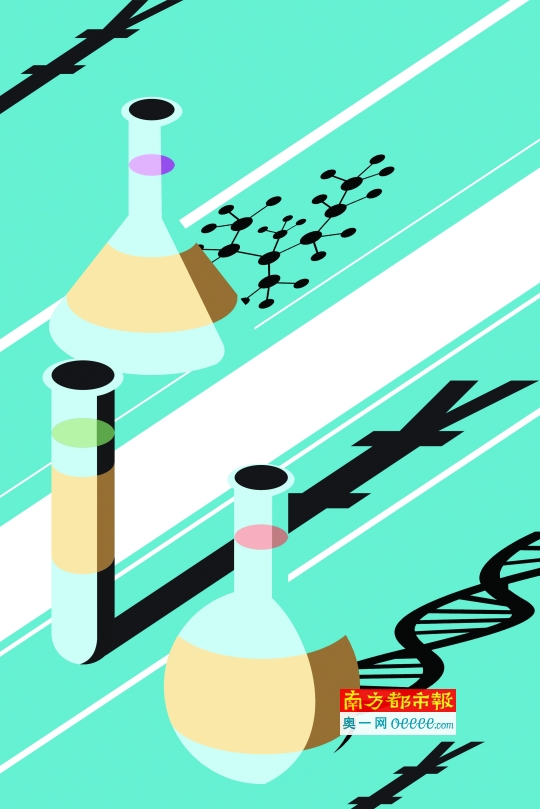 Now gathering in Songshan Lake are about 180 biotech enterprises specialized in medical equipment, pharmaceuticals, health products, stem cell and bio-enzyme.
The Songshan Lake Biotech has been developed as a signature cluster. According to the plan, Dongguan will continue to introduce pharmaceutical factories and other quality major biotech enterprises. By 2025, the Songshan Lake biotech industry value will have reached RMB 200 billion.
Bioengineering and Pharmaceutical Industry of Invented in Dongguan
The biotech industry has been quietly advanced in Dongguan. By far, the industry cluster centered on Songshan Lake has gathered 180 biotech enterprises specialized in medical equipment, pharmaceuticals and health products. With the successive entry of domestically and internationally famous biotech companies like HEC Pharm, BrosMed, Redwood Finechem, a batch of proprietary products will be gradually launched to the market, filling the technical gaps of China and boosting the market demands.
The biotech industry is considered a RMB 10 trillion business. Now that Songshan Lake Biotech has been developed as a signature cluster, Dongguan will further introduce special biotech policies and set up a guidance fund to help resolve capital, registration and approval related problems for the enterprises and give full play to its role as a "butler". According to the plan, Dongguan will continue to introduce pharmaceutical factories and other quality major biotech enterprises. By 2025, the Songshan Lake biotech industry value will have reached RMB 200 billion.
To form a new industry engine from an individual to an industry, preliminary imitations may require for survival, but that should not be the reason to stop proprietary innovation. In addition to government support, enterprises are required to go out and exchange with each other, and focus on research and development. Only an insightful vision and research and development strengths can bring the possibility to lead the market.
Over the past three weeks, the series reports of IMDG.GOV.CN have reviewed the upgrade route map and development eco-system of manufacturing industry, and transformation of traditional manufacturing industry. The report this week will feature the strategic emerging industries of Dongguan.
A
Uniten Biotechnology
Focus on Diabetes Detection and Open the Market with Full-auto System
It only takes Uniten Biotechnology two years to incorporate in Songshan Lake, go national and win wide recognition in the industry and market. Such a development speed throws quite a number of biotech companies into the shade. What makes Uniten Biotechnology excels is its hit product-Full-auto GHb detecting system, a proprietary technology that breaks the monopoly of foreign corporations and fills in the gaps of domestic diabetes detection.
Lai Hua, chairman of Uniten Biotechnology, is a graduate from a medical school. After his graduation, he worked as a laboratory technician in a hospital, and then as a sales representative of medical equipment. His expertise in medical knowledge and sales experience of medical equipment has directed him to the proprietary research and development of diabetes detection. Since GHb can stably reflect the average blood glucose level 2 to 3 months before the test, it's the golden standard for diabetes detection widely accepted by the global medical circles. "The foreign diabetes detection markets are patents protected. It's a closed chain from technology to raw material procurement," Lai Hua pointed out. The research and development process was indeed faced with huge challenges. "Although we know the GHb level can be used to diagnose diabetes, we have to keep testing, overthrow the test results and start again before we can successfully develop a new detecting technology. The research and development process is even subject to the influence of subtle factors like weather and temperature."
With an investment of RMB 10 million, Uniten Biotechnology has finally developed diabetes detecting technology unique in China after two years. According to Lai Hua, the GHb detecting system developed by Uniten Biotechnology adopts the domestically first and international advanced high-efficiency boric acid liquid chromatography. "Most importantly, this proprietary technology has resolved the problem of raw material procurement, and broken the long-term monopoly of diabetes detecting by foreign corporations and fills in the technical gaps of China."
In July 2014, Uniten Biotechnology was established in Dongguan-Taiwan Biotech Collaborative Incubation Center, Songshan Lake High-tech Zone.
Highest Installed Capacity in China and Cheaper than Foreign Similar Products
Highest Installed Capacity in China and Cheaper than Foreign Similar Products
Generally, it takes at least 5 to 6 years to obtain approval and develop a biotech product before it can be launched to the market. However, Uniten Biotechnology has completed the process and won great response in the market in less than two years. In 2015, the semi-auto GHb detecting system developed by Uniten Biotechnology was awarded product registration certificate by the Food and Drug Administration of Guangdong Province. This March the upgraded full-auto GHb detecting system was released, drawing wide attention in the domestic medical equipment industry and gaining popularity in the Southeast Asian market. "This full-auto device can detect four specimens at the same time by one-click. Results can be received within 7 seconds. It's very convenient and efficient." The China-made detecting device can greatly reduce the detecting fees of diabetes. "The price is at least 1/3 lower than lower products."
"Last year, our GHb detector ranked first in China in terms of installed capacity. All prefecture-level cities have installed our machine," Lai Hua revealed. Next year 60% of county-level cities will be installed with the machine. Efforts will be made to enter the machine into major hospitals. Research and development in the detection of diabetes won't stop here. The most frequently seen damages of diabetes are complications in relation to heart and blood vessels, brain blood vessels, kidneys and retinopathy. "In the future, we will launch molecule sequencing products to support the diagnosis of diabetic complications."
B
HEC Pharm
As the first enterprise registered in Songshan Lake, HEC Pharm has finally risen to be a pharmaceutical industry leader after years of silent cultivation. While producing generic drugs represented by Oseltamivir for flue treatment, HEC Pharm has strategically shifted its focus to the research and development of proprietary new drugs. There are 50 new drugs being developed, including Hepatitis B and C projects expected to be radical. Once launched to the market, they will certainly revolutionize the pharmaceutical market.
Generic Drugs Sold at a Surging Speed and to Europe and U.S.
Generic drugs are undoubtedly the most important slice of cake of domestic pharmaceuticals manufacturers. Engaged in the research and development of generic drugs since 2005, HEC Pharm obtained GMP certification of China and EU and FDA certification of U.S. in 2006. Since then, HEC Pharm has set its eye on the international market. About 150 generic drug products are being developed and 12 products have been launched to the European and U.S. market. By 2018, 50 generic drugs are expected to be approved to be released to the European and U.S. market.
Previously committed to the traditional processing industry, HEC Pharm determined to refocus on the big health industry centering on the pharmaceutical industry. "HEC Pharm hasn't been in the pharmaceutical industry very long, but it develops at a high starting point and quickly catches up with its peers," Zhang Yingjun, director of HEC Pharm Research Institute, said. He believes that HEC Pharm is an up-rising start in the bio-pharmaceuticals arena.
What made HEC Pharm truly enter the public's eyes was the H1N1 influenza which broke out in 2009. As one of the two Chinese pharmaceuticals manufacturers authorized to manufacture Tamifu? by Roche, HEC Pharm produced Tamifu? for millions of people a year, curing the patients suffering from H1N1 influenza and securing its leadership in the research and development and production of overseas generic drugs. Gaining brand awareness, HEC Pharm released its own Oseltamivir.
Now Oseltamivir has become a hit product of HEC Pharm's generic drugs. "We have innovated on Oseltamivir and released Oseltamivir granules for kids, and they are well received in the market," Zhang Yingjun revealed. Last year, Oseltamivir sales amounted to RMB 600 million, generating a profit over RMB 300 million. "Oseltamivir sales are expected to exceed RMB 1 billion this year. In the next 3 years, this product will reach its peak and have the expected sales of RMB 3 billion to RMB 5 billion."
New Hepatitis B Drug Sold Globally and First Tested on Humans
As the enormous potentials of the bio-pharmaceuticals market start to release, HEC Pharm has strategically focused on the independent research and development of innovative drugs. "The research and development of new drugs require massive investments. Hundreds of millions of yuan are required for the development of a new drug. In comparison to medical devices, new drugs have a longer R&D cycle that usually last for 10 years or longer," Zhang Yingjun, director of HEC Pharm Research Institute, said. He believes that innovative drugs will be the unstoppable trend of the Chinese pharmaceutical industry in the future.
"The U.S. has a population one fourth of China, but has a pharmaceutical market size of USD 700 billion a year, mostly contributed by innovative drugs." He believes the Chinese pharmaceuticals market will reach such a massive size in the future. "Statistics reveal that the Chinese pharmaceuticals market has moved from the 20th place 10 years ago to the second place now globally in terms of size."
By far, HEC Pharm has 50 proprietary new drugs being developed for anti-infection treatment, anti-tumor treatment, nervous system, metabolic disease, cardiovascular disease and immune inflammation, making it a Chinese leader in the research and development of innovative drugs. The new drug for radical Hepatitis B treatment is most innovative. The Hepatitis B drugs on the market now can reduce the virus and control the disease only, and the disease relapses once the drug is disused. "The new Hepatitis B drug being developed now adopts a new mechanism of action that reduces the virus and turns the surface antigen negative to realize a cure."
Zhang Yingjun also pointed out that this project is on the third stage of clinical trial and first tested on humans. The new drug for radical Hepatitis C treatment is on the second stage of clinical pre-trial and the results are satisfying. "The new Hepatitis B and Hepatitis C drugs are both expected to be released to the market in 2019."
Last year, the construction of HEC Pharm Headquarters in Songshan Lake started. An investment over RMB 3.2 billion is planned for the construction of R&D Center, Sales Center and McAb Raw Materials and Preparations Factory. Aspiring to be a world-class and China's number one new drug R&D center, HEC Pharm Headquarters strives to realize the sales revenue of RMB 3 billion in 5 years.
HEC Pharm statistics reveal that HEC Pharm had a profit over RMB 1 billion in 2015 and expectedly had a profit around RMB 2 billion in 2016.
Doctoral Expert Team Built for the R&D of Innovative Drugs
Bio-pharmaceuticals enterprises are typically characterized by high investment and high risk, but they can often generate a high rate of return. "There are increasingly more Chinese enterprises engaged in the R&D of innovative drugs, bringing forth more intense competition," Zhang Yingjun pointed out. Certain state-owned enterprises previously committed to generic drugs have shifted their focus to innovative drugs. And quite a number of doctors and experts returning to China have started to show their potentials in the innovative drug market. "This is good for industrial development, and beneficial to the public. When we no longer rely on imported drugs, the drug price will naturally decrease sharply."
For the experts, China has little difference from foreign countries chemically, but a huge gap to narrow biologically in bio-pharmaceuticals. Since the causes for many diseases are unclear, they must be identified from the most cutting-edge new biological targets for targeted treatment. Therefore, researches by biological technicians are needed.
"However, it takes a long period of time for such fundamental researches in drug targets, and possibly two to three decades overseas," Zhang Yingjun revealed. Most Chinese enterprises lack of such patience and tend to be profit-driven. Together with the deficiency of biological talents, the Chinese biological industry experiences a slow growth.
However, HEC Pharm has gradually attached great importance to relevant fields. "We have built a doctoral expert team fully committed to researches instead of handling projects. If targets for patent drugs worthy of researching are found, subsequent efforts will be made for development." The future biological industry will change gradually. "For example, the gene editing technology that China is working on may win a Nobel prize. With the return of many overseas returnees, a lot of concepts are being changed."
The Path of Investment Attraction
"More Accessible Government Service"
The biotech industry is an important strategy for Dongguan to realize the upgrade of industrial structure. Gathering the resources, Dongguan set up the Cross-Straits Biotech Industry Cooperation Base initiated by Songshan Lake in 2012. Hopefully, Dongguan-Taiwan cooperation can be taken as a starting point to centralize the resources and develop the biotech industry in Dongguan.
Songshan Lake Base Introduced 10 Enterprises within the First 4 Months
"After several years of cultivation, Dongguan has preliminarily formed an innovative biotech industry cluster in Songshan Lake." Located in Songshan Lake Park, Dongguan City Biotech Industry Development Co., Ltd. ("Dongguan Biotech") is responsible for the construction, investment attraction, investment and other forms of operation of the Base. According to Song Tao, Chairman of Dongguan Biotech and adviser to Dongguan Municipal People's Government, Songshan Lake has gathered 180 biotech enterprises specialized in medical equipment, pharmaceuticals, health products, stem cell and bio-enzyme.
The clustering strengths of medical equipment and pharmaceuticals are more evident. The headquarters or branches of a number of domestically and international famous bio-enterprises have been established in the Base, including HEC Pharm, Redwood Finechem, 3Sbio Inc., Lifotronic, BrosMed, Capital Genomics, Antmed, SPH-Sunnico, and Kaifa Bio-pharmaceuticals.
"We have made satisfying progress in investment attraction," Song Tao said. In 2015, the Base introduced 37 biotech projects and an agreed investment aggregate of RMB 4.288 billion. The biotech industry is expected to realize the total revenue of RMB 1.326 billion. "In the first 4 months this year, the Base has successfully introduced 10 enterprises."
Government Doesn't Interfere with Corporate Development and is Committed to be a Service Provider
Environment and government service has become two major highlights for Dongguan to attract investment. "The government supporting policies in terms of land and subsidy provided to biotech enterprises by Dongguan are also available in other areas," Song Tao revealed, but the picturesque environment and good air quality of Songshan Lake can be rarely found in other places. "Furthermore, we stress the government service ability and specify that the government doesn't interfere with corporate development and is committed to be a service provider in investment attraction."
BrosMed is Dongguan's first production-oriented high-tech medical equipment enterprise engaged in the design and manufacturing of cardiovascular intervention balloon catheters. It's also China's sole enterprise with FDA approved full series of coronary artery balloon dilation catheters. Chairman Li Bin of BrosMed pointed out, "We have visited many cities for site selection and finally chosen Songshan Lake for its more accessible government service."
For biotech enterprises, closed development seldom works. Since the Base was established, therefore, Dongguan Biotech has built a specialized team composed of highly-paid doctoral returnee and industry experts to make frequent domestic and international exchanges. "For example, we have established close relationships with the associations of the most biologically advanced Silicon Valley and San Diego in the U.S. to help us expand our horizon and learn about the latest development trends of the industry. Through these associations, we get in touch with a large number of member enterprises and draw potential ones to expand business here."
Moreover, Dongguan has meticulously planned and launched the Guanrong Program. It's a specialized investment attraction program primarily oriented towards quality biological projects from Taiwan and aiming to introduce Taiwan enterprises to Dongguan via capital, channels and other advantageous resources. By far, MiiS, GeneFerm, Abnova and other Taiwan bio-enterprises have established branches and started their market expansion in Dongguan.
A Money-burning Industry Daunting the Startups
After the introduction of enterprises, Dongguan Biotech has unfolded incubations and investments, and help resolve the problems the biotech enterprises by specialized services and make them bigger and stronger.
For this, Songshan Lake Industry Base has established a series of public service platforms, including biotech teaching and research organizations and registration application service system for the R&D, production, registration and circulation of enterprises to enhance its supporting ability.
For bio-enterprises, however, capital has always been the primary problem. According to Chairman Lai Hua of Uniten Biotechnology, the bio-industry is a high-investment industry that requires massive money burning in the early stage. Because of the long product release cycle, every penny must be well-spent and the capital problem is a prominent problem. "We have thought of credit extension loan, but banks often check whether an enterprise breaks even. For many biological startups, it's a contradictory choice."
The capital market is an important approach to support corporate development. Song Tao pointed out that the investment and financing system in the Base has been constantly improved to support the bio-industry and provide enterprises with investment and financing opportunities and methods. "Last year, we worked with DAAN Gene Co., Ltd. of Sun Yat-sen University to set up the RMB 200 million bio-industry fund to support the bio-enterprises in Dongguan."
However, certain enterprises revealed, "Capital doesn't work very well. Most enterprises in the Base are startups with a relatively low estimated value in the early stage. Therefore, capital introduction may not be suitable. Furthermore, capital is profit-driven, which may affect an enterprise's subsequent strategy, R&D."
"We still hope that the capital problem can be resolved by the government. Once the capital problem is resolved, the talent problem will be readily solved," Lai Hua, said.
How to Cope
Special Policies under Approval, Industry Fund Planning "is Definitely Favorable for Enterprises"
"We are now innovating in cooperation models," Song Tao said. The Municipal People's Government has decided to vigorously develop the biotech industry and specifically announced its investment of RMB 9.5 billion in 10 years to facilitate industrial development. "We are now thinking whether it's possible to set up an industry fund with partial investment to help enterprises resolve their capital problems. For instance, we can set up a guidance fund with partial investment and gradually withdraw the capital once the enterprises are on the right track. Or we can increase our investment in promising enterprises and inject the capital in the form of stock equity fund and ultimately receive return on investment."
As for industry fund planning, Lai Hua said frankly, "It's definitely favorable for enterprises."
Biotech enterprises must think of the bigger picture. "In the future, we will be faced with more difficulties in investment attraction. Centering on capital operation, the Base can integrate the technologies, teams and enterprises for the development of bio-industry to allow the enterprises and government to work for the same goal of building a new chart of bio-industry in Dongguan."
By far, Songshan Lake has gathered 180 biotech enterprises. For Song Tao, such a number of enterprises are prominent quantitatively and qualitative breakthroughs are yet to be made. "The Base has relatively few bio-pharmaceuticals enterprises. Therefore, we hope to introduce more major pharmaceutical factories and innovative drug development enterprises, and thus enhance Dongguan's awareness and influence in bio-pharmaceuticals."
The introduction of more quality biotech enterprises is in need of special biotech policies. According to Song Tao, the relevant special policies are under approval. Such special policies will not only resolve industry capital problems, but also represent favorable policies for the enterprises. For instance, an enterprise successfully obtaining approval for a drug will be given an approval reward to compensate for the approval application fees amounting to hundreds of thousands of yuan for each drug; in terms of administrative approval, municipal, provincial and state green channels will be established to reduce the long waiting time of applicants. Furthermore, Songshan Lake will further improve its supporting services, and at least build a large business complex.